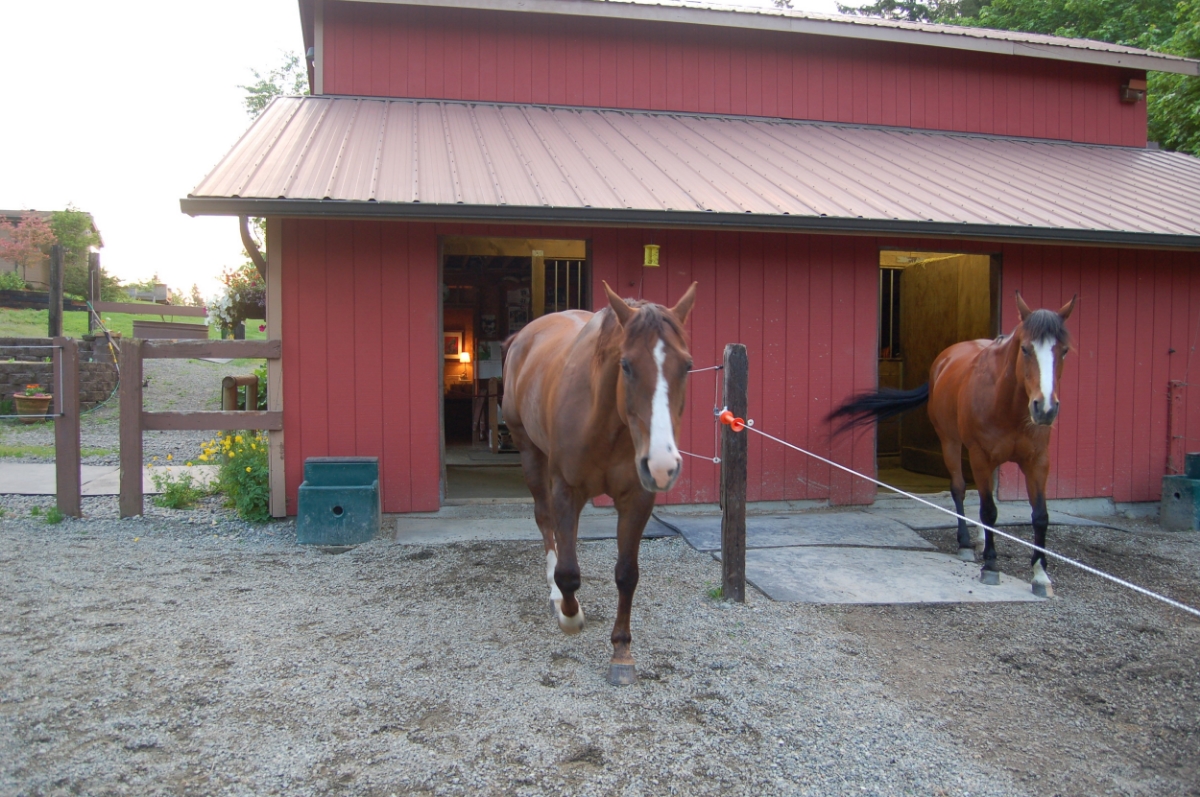 WHAT IS HORSES FOR CLEAN WATER?
Horses for Clean Water is a program developed by horse owners for horse owners. Our mission is to help other horse owners manage their land in the best way possible for horse health and the environment. Horses for Clean Water offers workshops, farm tours and educational materials on a wide range of topics including: mud management, manure management, pasture management, composting, horse keeping and more.
Our goal is to provide horse owners with the latest available resources and information so they can achieve their own goals with their horses and land.
For the current education and tour schedule visit the Events page. For information on working with Horses for Clean Water to host or speak at your event, or for private consultation services, visit the Contact page.