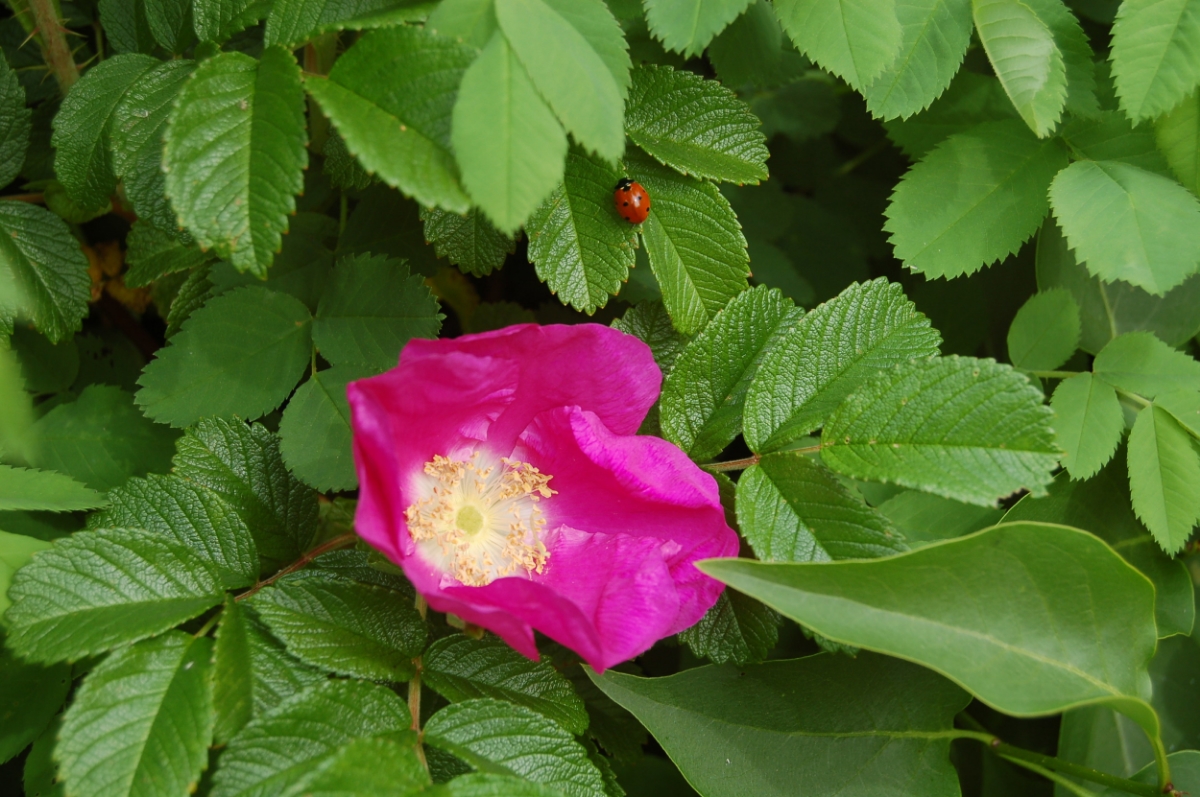 Solutions: Native Plants & Natural Landscaping
Why Are Native Plants Suggested as a 'Best Option' for Landscaping?
Native plants have naturally evolved to survive a region's climate; they are more disease-resistant and require less watering and maintenance than non-native plants. Learn ways to incorporate native plants on your property and enjoy low-maintenance landscaping plus the added benefit of providing beneficial wildlife with much needed food and shelter.
Pondering a Rain Garden?
A rain garden can be a multi-purpose solution in helping to make both your place and the environment just a little bit cleaner. Most cities and urban areas have realized that more plants are needed to drink up all the storm water that pollutes our recreational and drinking water bodies - old practices just aren't working with surges in development. On a smaller scale, sacrifice areas, arenas, buildings and driveways that you create on your place take away from plant habitat too, and can contribute to flooding, drainage and horse health issues. Rain gardens can be a beautiful solution to prevent run-off of livestock manure and urine, and can help provide your animals a drier environment.
FREE Tip Sheet
Western Washington Poisonous Plants (PDF)
WESTERN WASHINGTON PLANTS KNOWN TO BE POISONOUS TO HORSES
USDA-SCS, and excerpted from: Pasture Management for Horses and Ponies, Gillian McCarthy; and, Plants that Poison Livestock in Thurston County, Thurston County Noxious Weed Control Agency.
Join us on a tour of Trinity Ranch, a 20-acre horse and alpaca property that effectively manages its mud and manure and provides healthy wildlife habitat. Get ideas for mud management, using native plants, and composting and learn how they care for their animal residents while reducing environmental impacts.
Swallows are one of many beneficial species that can provide natural or integrated pest control by reducing populations of flies, mosquitoes, and other vectors that can harm livestock and can bring disease. Learn about attracting and providing habitat for these and other beautiful and beneficial creatures.
Eight page print quality PDF