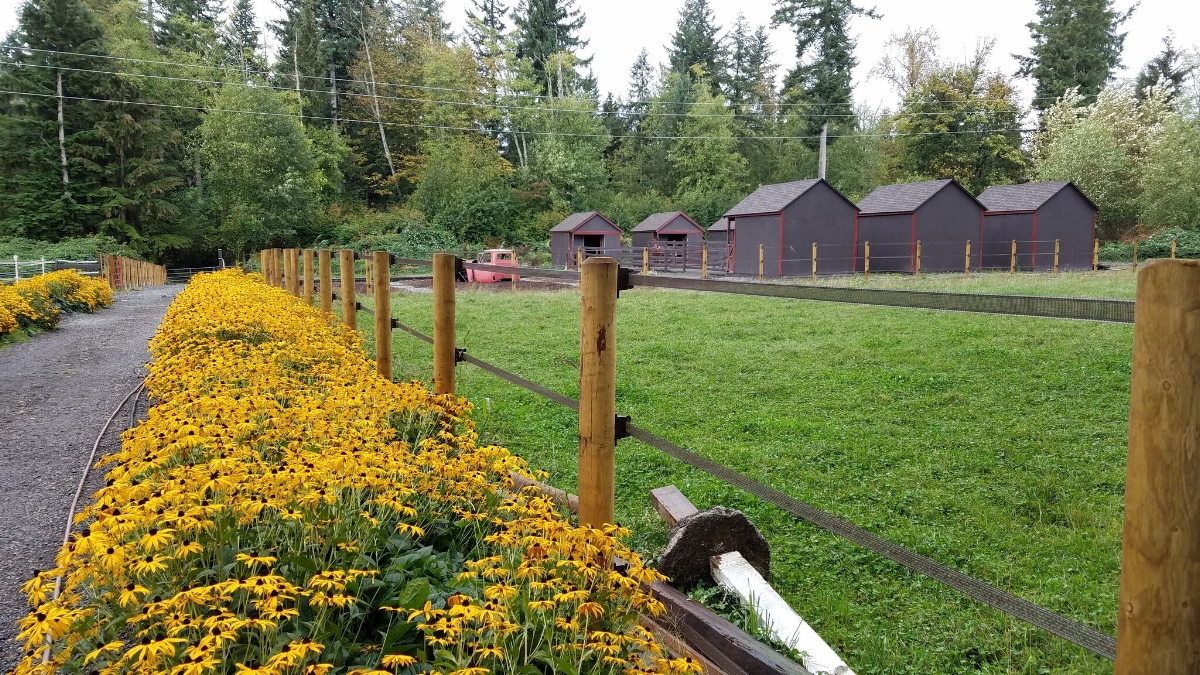 MisFit Farm began as a private boarding and training facility for competitive dressage horses. Over the years, we have adapted farming practices into our business. We now offer free range eggs, meat birds, and have miniature cows for beef. In addition, MisFit Farm has become a member of the Sno-Valley Co-op, a CSA that serves our local community. We believe in sustainable practices such as utilizing our compost to fertilize our gardens, pastures and lawns. Our future goals are to increase our farm production with the addition of heritage pigs and to increase our vegetable production for our CSA.
FARM FEATURES AND PRACTICES
Practices that we have completed here at MisFit Farm are:
Animal trails and walkways
Heavy use areas
Cross fencing
Added gutters and downspouts
Added a composting system
Improved pastures by over-seeding.