Solutions: Horse Keeping - The Basics & Trends
Are You Ready to Keep Your Horse at Home?
Seeing your horse grazing outside your window definitely has advantages. But it is also a lot of work. Learn tips on how horse keeping at home can be managed so you spend more time riding and less time doing chores! Learn how to create a safe and chore-efficient home for your horse along with the latest fencing choices, pasture management plans and more.
Making rotational grazing areas manages pastures for optimum foraging time.
Find a vet ahead of time who can come to your place for routine exams as well as emergencies.
Is your farrier willing to come to your place, or will need to haul somewhere?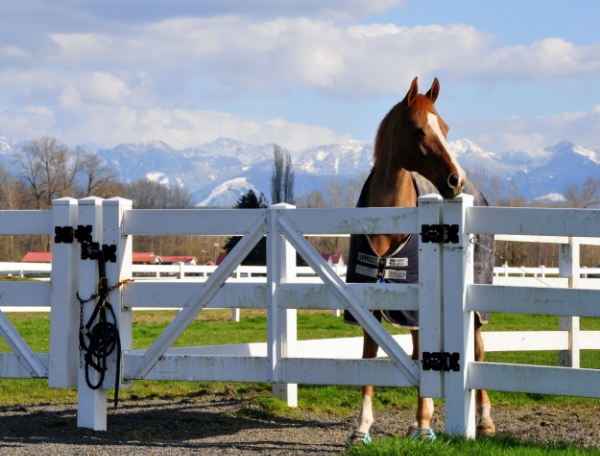 Changing 'herds' can be a big transition - plan ahead for issues that might arise.
Horses can be happy with surrogate 'herds,' but are rarely happy being alone.
Transition to new pastures slowly to avoid life-threatening issues like colic or founder.
As horse owners, we need to consider the impacts we have on our neighbors and the environment. By increasing our awareness of how we impact the environment and taking steps to minimize that impact, we can help preserve the equestrian way of life that we enjoy. The good news is that what's good for the environment is also good for you, your horses, your farm or ranch, and your neighborhood.
Read More →
We are excited to announce that this fall, Alayne will be presenting at the Best Horse Practices summit in New Glouchester, ME. This two-day summit will bring together educators, researchers, horse owners, and working, professional, and recreational riders for presentations on best practices related to horse care, handling, management, training, and riding.
Read More →
Recently, we have tried different options to deal with areas in one particular paddock that have gotten really soupy. We've used all the usual techniques for dealing with mud: daily manure management, gravel footing, diverting rainwater, etc. Yet the soupy messes remained.
Read More →